In the Junior Class repertoire, you will be introduced to songs in The Great American Songbook – also known as "Standards." These classic songs come alive with the fun and challenging ukulele arrangements provided. Also, as a Junior, you will learn truly classic rock songs. Not light rock . . . serious rockin' songs that will light you up!





20 Lessons
20 New Songs!



5 Hours
Instruction Videos


20 Song Sheets
Included for download

20 Weeks
Course Duration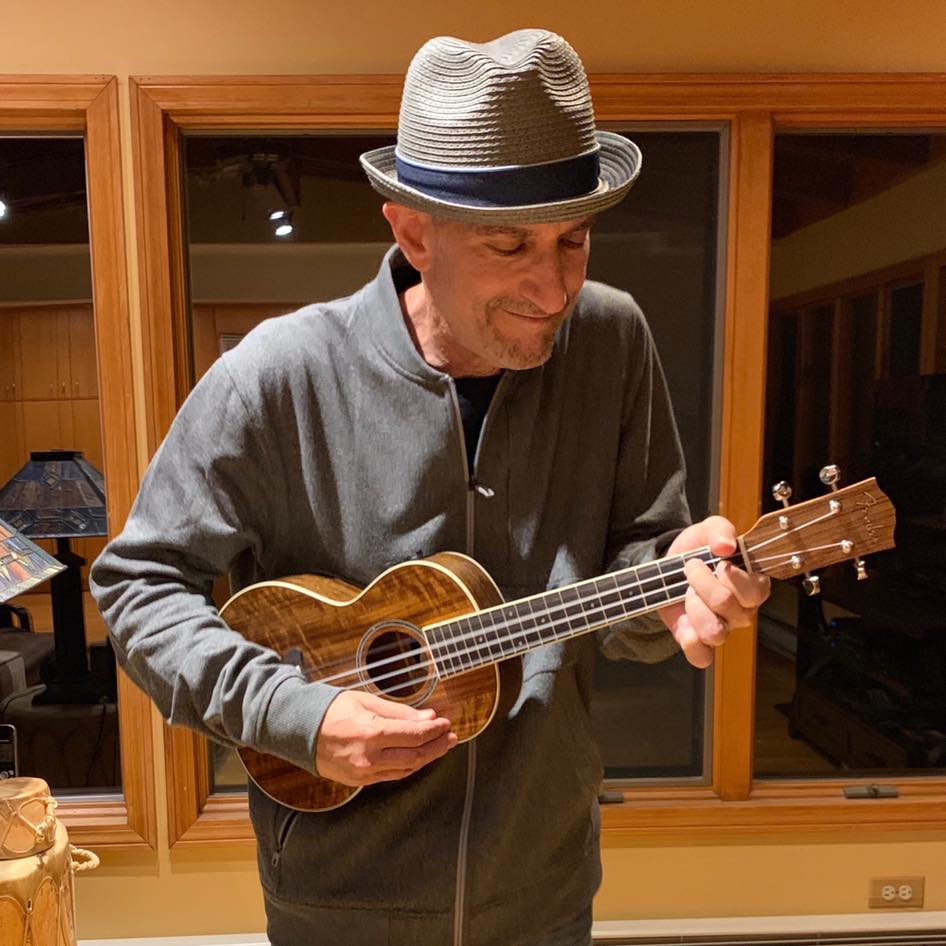 Blue Skies
We start the Junior session with a valuable technique lesson on "chunking." This technique is perfectly demonstrated with the Irving Berlin standard – "Blue Skies."
Sweet Home Chicago
In the fun up-tempo style of The Blues Brothers, we will explore new blues turnarounds and licks on this classic Robert Johnson tune.

My My Hey Hey
This rendering of another great Neil Young song is perfectly in sync with the original version. Very fun to play the iconic licks.

My Country Tis of Thee
I like to include at least one instrumental in every semester. This is a particularly lovely version of the ode to our nation. Timely in these challenging days.

Sunshine of Your Love
Cream on the ukulele? You betcha! This will make anyone who hears it smile. Very playable and recognizable.

Fly Me To The Moon
We reach into the Great American Songbook for this Tony Bennett standard. This arrangement has a distinctively Brazilian vibe to it. Great fun to play.

Dust In The Wind
A finger picking masterpiece. This Kansas classic is different on the ukulele, and just as good as the original. Interesting picking patterns and arrangement makes this a great ukulele tune.

Twist & Shout
Well, Shake it up, baby . . . what else needs to be said? This song is a blast to play and sing.

Closer To Fine
The chord changes in this song make for a very exciting lesson. This smart Indigo Girls tune is not one you hear much on the ukulele, except at Stu's College of Musical Knowledge.

When Will I Be Loved
Linda Ronstadt rocked this one, and so will you. Easy to follow, including some hot dog moves that are applicable to other tunes, as well.

Back In Black
What ukulele repertoire would be complete without an AC/DC tune (ha)? Even if this is not your cup of tea, it's really fun to play.

Crazy Little Thing Called Love
Playing anything by Queen on the ukulele is challenging. This one is no exception. This arrangement will help you sound surprisingly like the original version.

Ain't Misbehavin
A great, great standard from Mr. Fats Waller. Fantastic swing ukulele tune.

Til There Was You
We will work on the Beatles version of this song that was in the score of "The Music Man." Lush chords make this one lovely to play.

King of The Road
We will learn how to change keys in the middle of this Roger Miller staple. Just as he moved up a step, we will, too. Fun and funny song. Great to have in your repertoire.

Pinball Wizard
Surprisingly excellent on the ukulele, this Who classic will turn heads wherever you play it. Fantastic ukulele tune.

Crazy
One of the great early country crossover hits, this Patsy Cline song flows beautifully on the ukulele. Unusual use of barre chords throughout.

Malaguena Intro
We learned this iconic Flamenco tune in the Sophomore session. I have written an introduction for this song to make it longer and a great performance piece. Really good material here.

Rollin' In My Sweet Baby's Arms
How about some bluegrass on your uke? Nothing says bluegrass better than this one. Full of bass walks that fill out the arrangement.

Wild World
Time for some Cat Stevens. What a great way to end this semester! This song is fabulous and fun to play on the ukulele.
Created with